Vocational Skills Training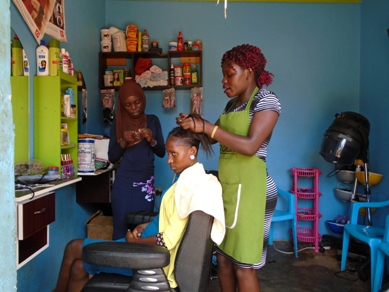 KAFOC has greatly invested in vocational skills training for its youth. The youths are entirely supported by the organization to go through the training and once they are done with the training, they are still supported by the organization to establish business ventures by offering them start-up tools for them to begin with. Vocational skills training is vital in skilling the youths because they will immediately establish their own personal business entities that they manage for themselves and this makes them self reliant and they will also employ other youths to help them run these businesses. Some of the skills that the youths can choose from to undertake are; carpentry and joinery, hairdressing and beauty cosmetology, Plumbing, electricity and electrical installation, driving and mechanics, fashion and design, catering among other courses. After successfully completing the courses from a recognized institution, the youths walk away with their certificates which are nationally recognized and as a result can get placement anywhere within the country/region and start work.
Below; youths from two supported projects of Bbinna and Mbuya at work in their saloons. After completion of vocational training, they were supported to open up their saloons and they are now self reliant.