Distribution of Blankets and bed sheets to Families affected by Floods.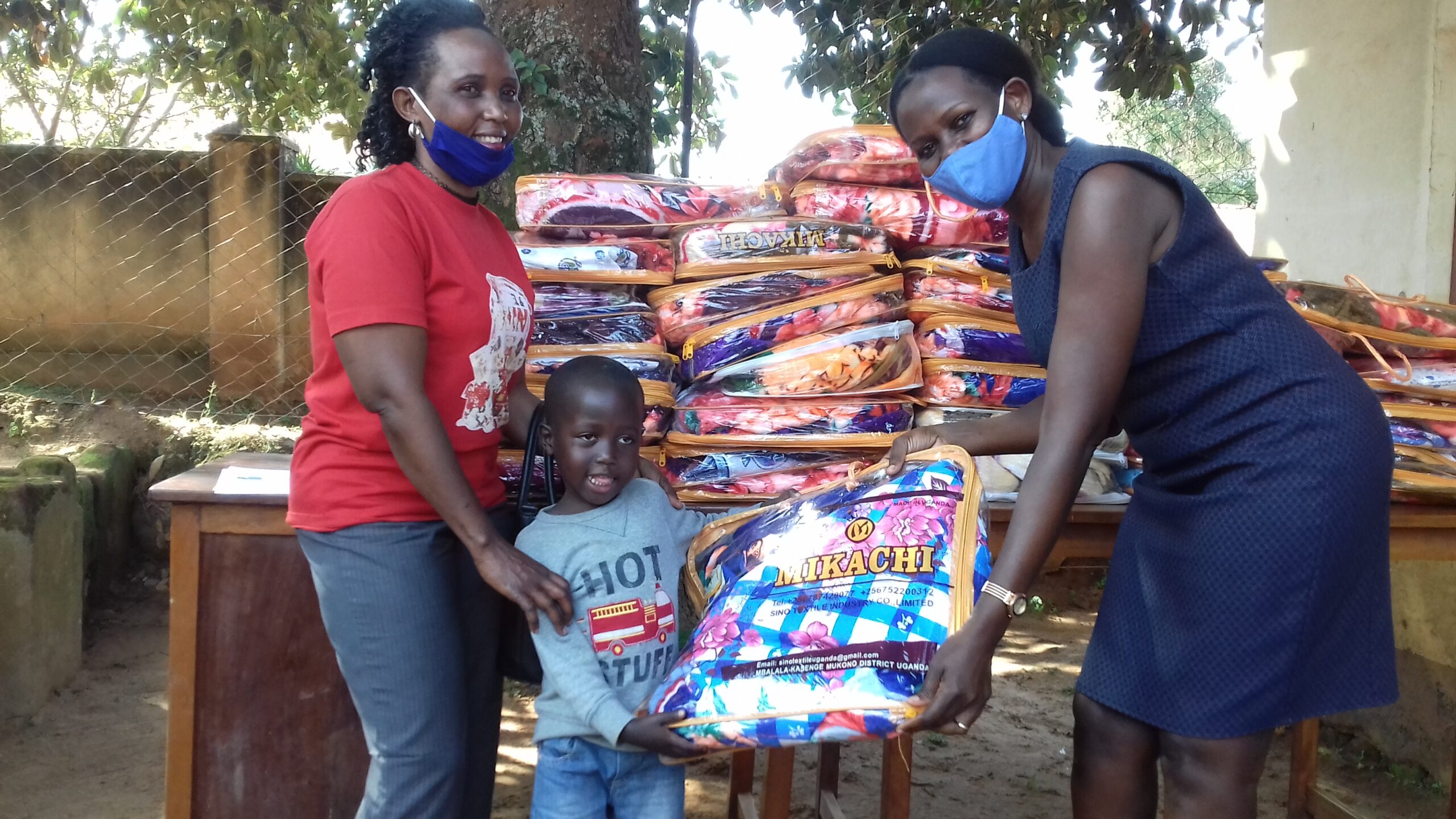 KAFOC supported 59 households which were affected by floods in Bbiina Community with blankets and bed sheets for the children. The affected families are living on the shores of lake Victoria in the villages of Portbell, Pandapyer, Luzira, Kirombe and Kasokoso in Kampala and Wakiso Districts. Vendors and residents in these villages are living in uncertainty because the floods have submerged markets, the landing site and residential houses. A big number of houses, shops and food stalls have all been  plunged into the water. This has caused untold devastation in the affected communities as many have lost their Socio-economic well being. When it comes to the well being of children, this has not been spared as Play grounds for children have been filled up by floods and the children have lost their social life which is very vital to their holistic development. Floods of this magnitude have not been seen before and were never envisaged and to that effect, government authorities (NEMA, KCCA, Ministry of water and environment) have urged the affected residents to find safer places for their habitation. Over 295 children in the 59 supported families are negatively impacted by floods in the mentioned villages.
An emergency proposal was developed by KAFOC and submitted to its donor seeking resources to come up with an emergency response for the calamity caused by the floods. In response to the emergency, 59 affected households were supported with direct cash transfer for their immediate survival interns of helping them access basic needs and in addition, children living in the affected households also received blankets and bed sheets to keep them warm during the cold weather. The intervention was well appreciated by the community as said by some members below
Mrs Grace said "we are so grateful for the support given to our children, we hope that this will go a long way in improving our situation"
Muhammad (Child) said "am happy for the blanket and bed sheets. I used to feel cold at night but now am going keep myself warm with this blanket. May God bless KAFOC"
Below: KAFOC staff handing over bed sheets and blankets to some of the children from households affected by the floods.