Distribution of Education Materials for home schooling.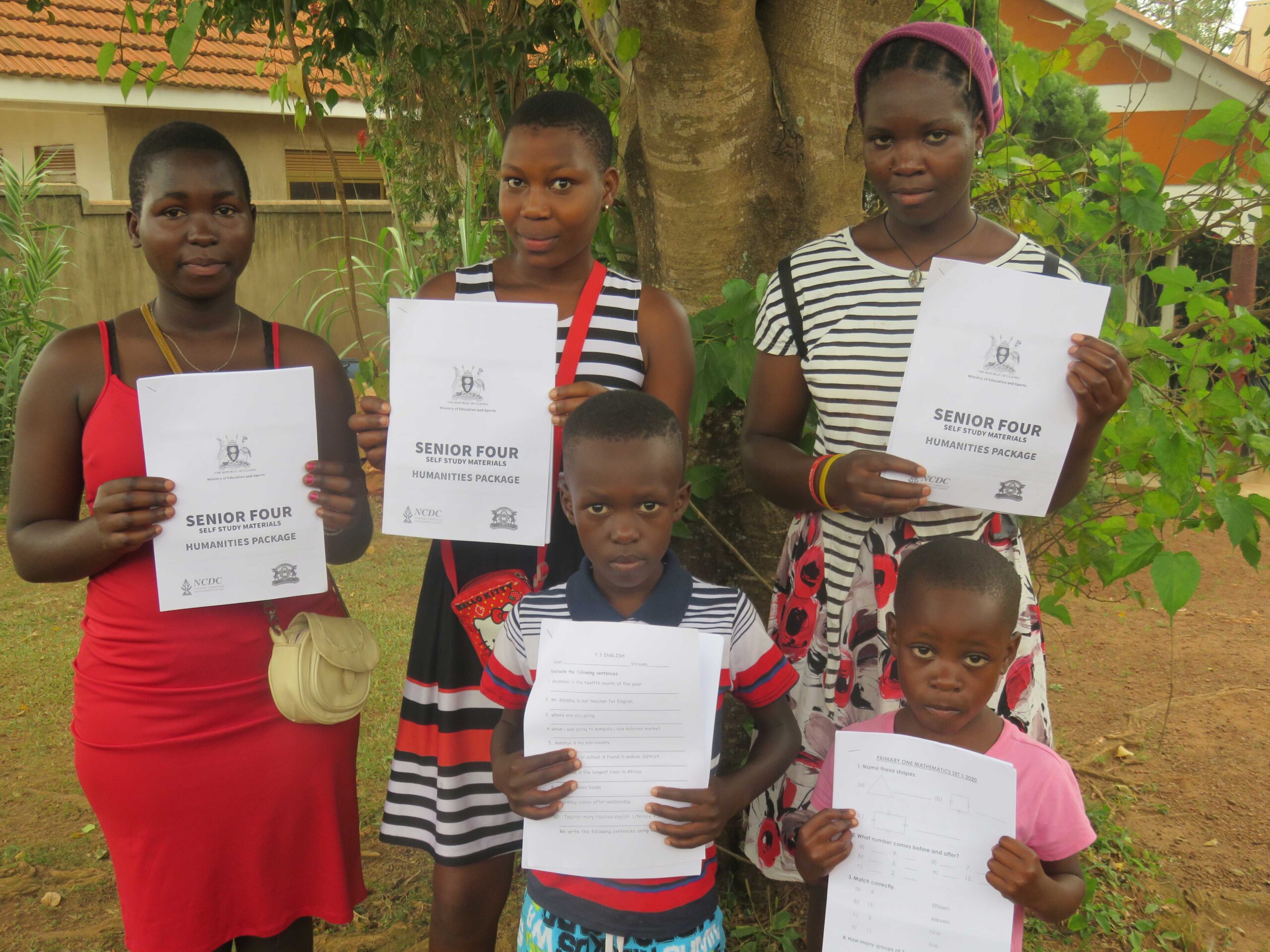 Uganda like the entire world has been affected by the global pandemic of COVID 19. The most affected are the over 15 million school going children whose schools have been closed as a way of reducing the spread of the virus. The government of Uganda in a bid to reach out to these children started digital classes on TV and radio stations and also distributing self learning materials however, as of today 3 months into the school lock down 60% of the children have not received any of the reading materials as promised.
KAFOC with support from ChildFund embarked on a process of reaching children with the MoE approved self learning materials as a strategy to reach out to as many children as possible in the 4 affiliate communities of Kireka, Mbuya, BbIina and Nakulabye. Over 800 children have so far been reached with the self help reading materials.
Above: Children of Kiira Municipality in Wakiso District pose with some of the self learning materials given to them by KAFOC.