KAFOC Community Dialogues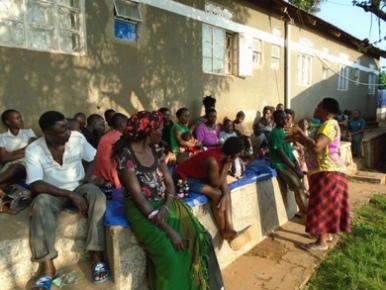 KAFOC runs community dialogues in all the zones of its four supported communities of Nakulabye, Mbuya, Bbiina, and Kireka. The dialogues are child protection community dialogues which are usually attended by the parents and other community members. Parents meet with the community staff and talk about issues that affect the children in as far as child protection is concerned. Child Protection (C.P) is the niche of KAFOC and the organization is incorporating this in all its programming interventions. Children and Youths Adult Partnerships (CYAP) is the next category of community dialogues that are carried out by KAFOC. This is a program that was launched by the organization and youth focal persons, Male and Female together with one focal person for the Adults who is one of the KAFOC staff were selected. CYAP is an initiative that seeks to improve the relationship among the youths, children, and their Adult counterparts who are the parents/caregivers.
The community chairperson Mbuya talks to the parents, children and youths in a recent CYAP dialogue meeting in Mutungo.